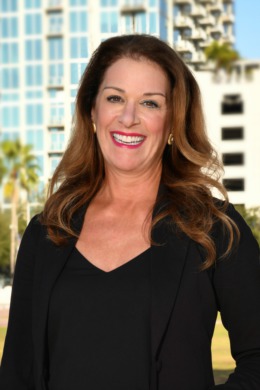 License Number:
SL3365290
Anne Marie Lennox: Your Trusted Partner in Tampa Real Estate
Born and raised in upstate New York, my journey to Tampa began after my time at Marymount College/Fordham University where I graduated with a degree in Fashion Merchandising then pursued a career in retail. While my roots were initially in the hustle and bustle of New York, it was Tampa's stunning beaches, perennial sunshine, and ever-welcoming community that made me fall in love with this area. Having now lived in Tampa for 14 years, I can sincerely say it feels like home.
My two-decade-long career in retail honed my understanding of client dedication and the nuances of service. When the time came for a career pivot, supported and inspired by family and friends, I recognized real estate as my true calling. Transitioning from the fashion retail industry to real estate might seem unusual to some, but for me, both paths are about helping people find their perfect 'fit', be it a stunning outfit or a dream home.
Today, I'm incredibly proud to be a part of The Briten Team at eXp Realty, where my primary goal remains unchanged: to support my clients. Whether you're in the market to purchase your dream home, looking to sell, or simply curious about real estate or the market, I'm here to guide you.
But don't just take my word for it. Here's what some of my clients have to say:
"As an insurance agent, I work with many realtors, and Anne Marie is truly one of the best. She is punctual, and professional, and always prioritizes her clients' interests. If you're in search of a Realtor, she's the one to call."
"We relocated from Virginia to the Tampa/Lutz area and were fortunate to find Anne Marie. Her professional expertise was invaluable, and we wholeheartedly recommend her to anyone moving to Tampa."
"Working with Anne Marie was a delight! Her promptness, sound advice, and genuine personality made house-hunting a breeze. She's a gem!"
"As first-time buyers, we couldn't have asked for better guidance than what Anne Marie provided. From searching to closing, she was with us every step of the way."
"New to Tampa, we were initially anxious about buying a home. Anne Marie took the time to get to know us, understand our preferences, and guide us meticulously. She's earned our trust and high recommendations."
Outside of real estate, you'll find me indulging my passions - playing tennis, experimenting with a new recipe, tending to my garden, or taking peaceful walks with my faithful dog.
When you're ready to embark on your next real estate adventure in the Tampa area, I hope to be the trusted partner by your side. Looking forward to serving you soon!