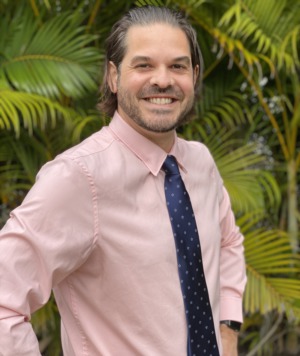 Realtor Associate:
SL3491447
Herb Coulthurst
Herb Coulthurst is a multifaceted professional with extensive experience in both real estate and operations management. His career path has led him to significant roles in various industries, highlighting his adaptability and business acumen.
In his current position as a Realtor Associate with eXp Realty since January 2021, Herb has leveraged his extraordinary real estate market knowledge to serve clients in both Florida and Wisconsin. Holding real estate licenses in these states, Herb is uniquely positioned to understand and navigate the diverse market landscapes, ensuring optimal outcomes for his clients.
Before venturing into real estate, Herb spent nearly two years at Sky Zone Innovative Heights, where he served as Vice President of Operations and Director of Operations. In these roles, he managed eight Sky Zone locations around the U.S., with a focus on Madison, WI, Canton, MI, Shelby Township, MI, and Grand Rapids, MI. Herb's responsibilities included working with park-level management teams to ensure seamless day-to-day operations and a special focus on building an Outside Sales program. His efforts contributed to increased year-over-year revenue across all network locations.
Herb's involvement with Sky Zone extended to his role as an Opening Support Coach for the Sky Zone Franchise Group in the Greater Los Angeles Area, where he utilized his expertise to support new park openings. Further showcasing his managerial talents, Herb served as the General Manager of Sky Zone Madison and Sales and Community Manager at Sky Zone Milwaukee.
Prior to Sky Zone, Herb worked with Big Top Baseball and the Madison Mallards Baseball Club, demonstrating his ability to thrive in various industries. His roles included Corporate Account Manager and Inside Sales, where he focused on fostering relationships and driving business development.
Herb's journey through diverse professional landscapes highlights his ability to adapt, innovate, and lead. His transition from the energetic world of entertainment and sports management to the competitive field of real estate speaks to his versatile skill set and unwavering commitment to excellence. Whether it's introducing new ways to play at a trampoline park or assisting clients in finding their dream homes in Florida and Wisconsin, Herb Coulthurst's career is marked by innovation, dedication, and success.