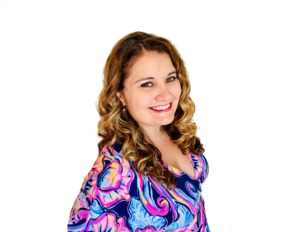 License Number:
SL3455417
Liza Bursich, Realtor and Real Estate Guru
Liza Bursich: Your Personal Real Estate Guide
Hello! I'm Liza Bursich, Naples' passionate Realtor with a twist. Drawing from my unique background in Neuroscience, Psychology, and Education, I navigate the real estate maze with unparalleled insight. A Pittsburgh native with a global footprint, I've turned personal relocations into an art of seamless transitions. Affiliated with The Briten Coastal Team at eXp Realty and deeply rooted in family values, I see every client as a new chapter in our extended family story. Seeking more than just a transaction? Let's embark on a tailored real estate journey, where your dreams take center stage.
Drawing from my own relocations, I recognize the emotions, excitement, and challenges that come with each move. Using these insights, I aim to provide you with a seamless and empowering real estate experience. As your advocate in negotiations, I craft strategies that reflect YOUR needs, all the while upholding honesty, patience, and creativity—values I hold dear.
My commitment isn't merely transactional. With a heart full of integrity, I am here to guide you on a positive real estate journey. As a mother, wife, and former educator, I see beyond the business. To me, each client is family, and I am deeply invested in your story and dreams.
If you're on the hunt for a Realtor who pairs market knowledge with genuine care, I'm here for you. Reach out and let's embark on this journey together. Your dreams, our mission. Let's make it happen!
With degrees in Neuroscience, Psychology, and Education, I bring a unique blend of knowledge and skill, enabling me to truly understand and cater to your needs. I grew up in Pittsburgh, where my passions for basketball and cheering for the Steelers took root. From the beaches of Mexico and Hawaii to the breathtaking landscapes of South Africa, France, and the Netherlands, I've traveled the world. My academic journey led me to Allegheny College, and I later earned a Master's Degree in Education from the University of Pittsburgh. As an educator, I've had the joy of teaching students from kindergarten through middle school mathematics.
My husband, Jonathan "JB" Bursich, and I have shared adventures from Pittsburgh to Tampa and back again. Today, we cherish our life in sunny Naples, Florida, with our wonderful daughter, Elizabeth. Together, JB and I are proud members of The Briten Coastal Team with eXp Realty.
Having personally experienced several relocations, I deeply understand the nuances and challenges of moving. I've transformed these experiences into expertise, aiming to provide you with a seamless transition. As a dedicated negotiator, I pride myself on crafting strategies tailored to YOUR specific needs. My core values of honesty, patience, and creativity underpin the lasting relationships I foster with every client.
With unwavering integrity, I aim to create a positive journey for you, guiding you towards your real estate goals. As a loving mother, devoted wife, and passionate educator, I extend my commitment beyond just business. My mission is to make you feel like family and ensure you know I am genuinely invested in your unique path.
Whether you're buying or selling, I invite you to connect with me. I'm not just an agent; I'm YOUR partner, ready to stand by your side every step of the way.