Stevi H. Kunchal
Realtor Associate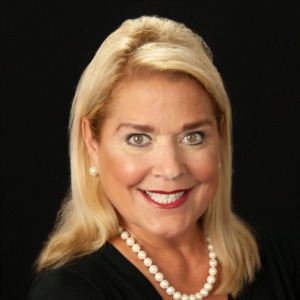 Realtor Associate::
3417674
Stevi H. Kunchal - More Than Just a Realtor, Your Partner in Naples Real Estate
Ever felt that buying or selling a home could be more than just a transaction, but a transformative experience? I'm Stevi H. Kunchal, and with every handshake, every home tour, and every signature, I strive to make that feeling a reality for my clients.
Based in the picturesque Naples, Florida, I've made it my mission to be more than just an agent, but a trusted friend in the real estate journey. As a proud member of the prestigious Briten Team at eXp Realty, I bring to the table an impeccable blend of market knowledge, personal dedication, and the touch of luxury that sets me distinctively apart.
Seven years in the Southwest Florida real estate landscape and counting, and every day I'm reminded that for many, purchasing or selling their home is one of the most monumental decisions they'll ever make. That's why I offer more than just listings and tours. I provide a commitment – to top-tier service, unrivaled market knowledge, savvy negotiation tactics, and communication that keeps you in the loop at all times.
Prior to immersing myself in the Floridian lifestyle, I carved a niche for myself in the luxury market of Ohio. That experience bestowed upon me a deep understanding of luxury clientele, amplifying my ability to cater specifically to the needs and tastes of those who seek nothing but the finest.
But what truly makes your experience working with me unique? It's the personal touch. My clients aren't just names in a ledger. They're real people with dreams, aspirations, and stories. Whether you're stepping into the market for the very first time or are an old hand at property investment, I adapt, ensuring a personalized, seamless experience every step of the way.
And while my accolades and testimonials could fill pages, it's the relationships I've built that stand as the true testament to my approach. In the vibrant backdrop of Southwest Florida, with me, you find more than just a Realtor. You discover a partner, an advocate, and yes, a friend.
Considering a real estate adventure in Naples or its stunning surroundings? I'm here to guide, assist, and ensure it's an experience you'll treasure. Because with Stevi H. Kunchal, you're not just investing in property, you're investing in a relationship that prioritizes you. Welcome to the next chapter in your real estate journey. Let's make it memorable.